Patent registration : 「X-RAY TUBE」
Writer :
씨에이티빔텍
Date
22-06-30 11:47
Count
721
본문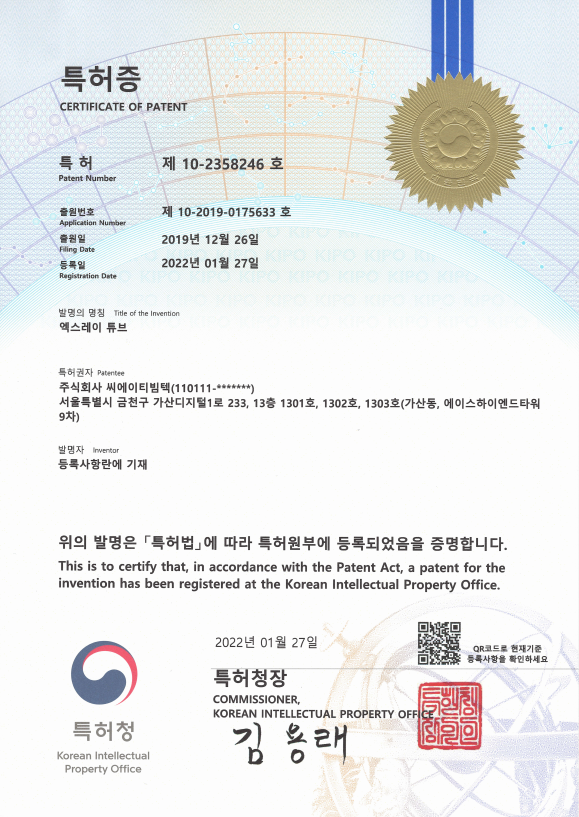 .
CAT Beam Tech has completed the domestic patent registration for the design and process technology for the electron gun manufacturing process of the vertical electron emission source(emitter).

This patent relates to an X-ray electron gun and tube.
In particular, the key is to simplify the manufacturing process by designing the electron emission source of the existing horizontal structure into a vertical type, and by enabling simple assembly process and position control through the physical structure.

This patented technology is expected to help produce an X-ray tube that can acquire a greater amount of electrons by growing more carbon nanotubes in the electron emission source using a non-planar shape substrate.
.
.